Herbaceous peonies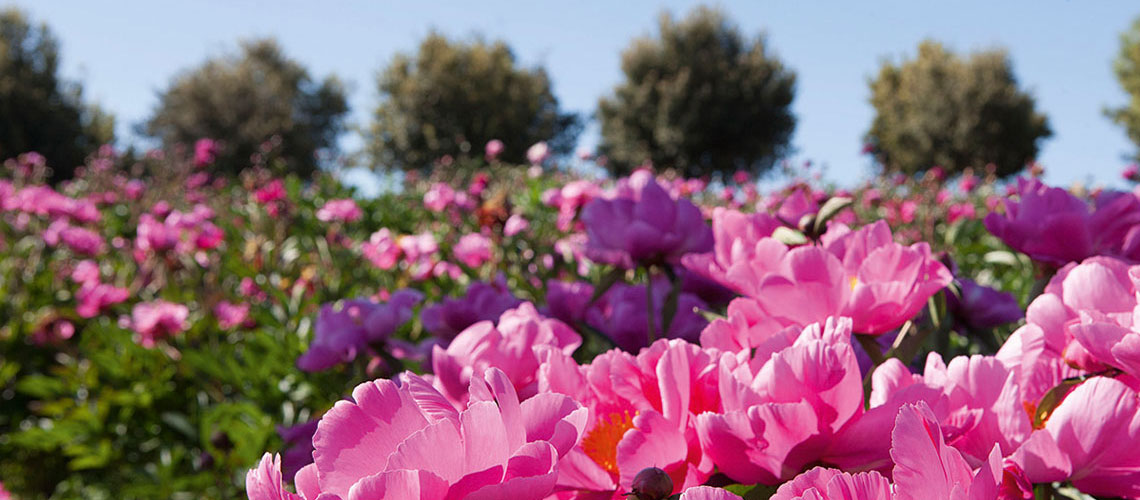 Herbaceous peonies are annual perennials with large, fusiform, thick roots. They are vigorous plants and should be cultivated in the ground, at a distance of 60-80 cm from one another.
Planting time starts in October and ends in late February, but the ideal time is early autumn. They sprout in spring, reaching a height of 60-100 cm.
Flowering time begins in May and ends in early June.
The ideal exposure, like for tree peonies, is in full sun or partial shade in hotter climes. At the driest time of the year they should be watered at the base without wetting the vegetation. It does not tolerate stagnating water. In early autumn the plant enters a vegetative stasis phase; the upper part dries out and it is time to cut the spent stems down to 5-6 cm from the ground. As regards planting, the position in the garden, irrigation and fertilisation, the needs of herbaceous peonies are the same as those for tree varieties. Being perennial rhizomes, that is, plants that in autumn disappear completely to then reappear every spring (with stems that reach 60-100 cm), it is necessary to cut them down after flowering almost to ground level (leaving them 2-3 cm tall only for identifying their exact location). Flowering time for herbaceous peonies begins in May and ends by the first half of June. Its duration is linked to weather factors: very sunny days can wither flowers earlier than normal, as can persistent rains.