Colour café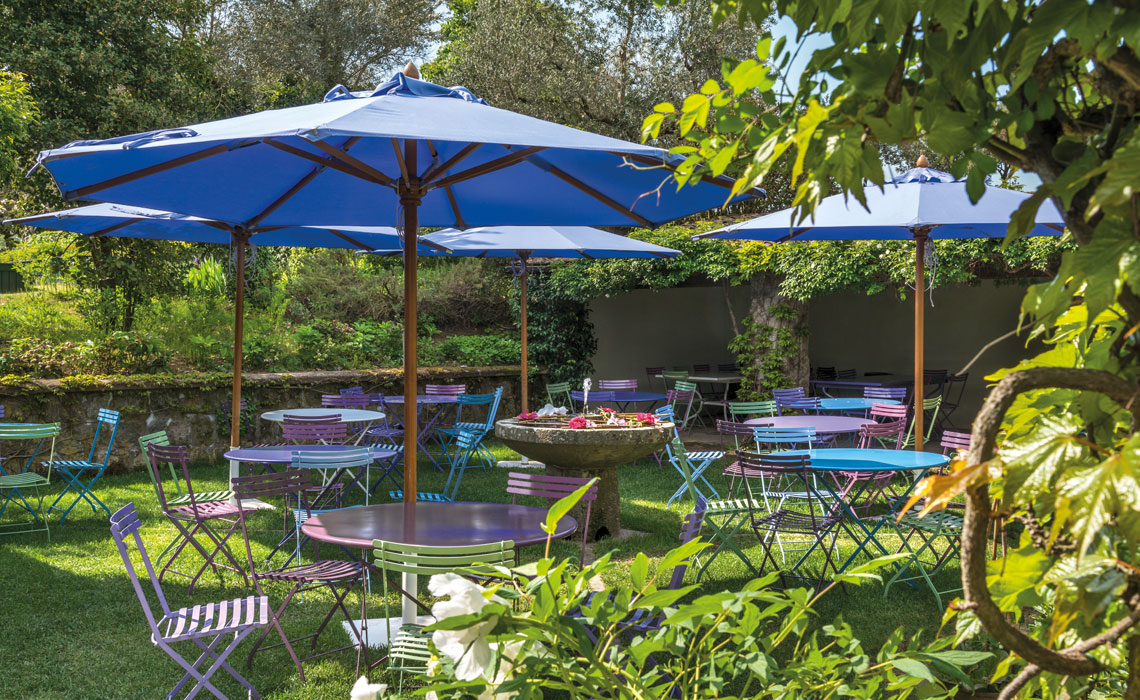 Inside the Peony Garden is the Colour café, an enchanting oasis of tranquillity set amidst the colours and fragrances of the peonies. In this little garden restaurant set in the greenery, far away from the noises of the city, you can hear just the pleasant and relaxing sounds of nature. The setting, like all parts of the garden, is extremely natural and spontaneous, belying the major attention paid to each and every detail, to each and every plant and to all the furnishings. The cuisine is also inspired by the principles of simplicity, quality and wholesome ingredients from the local area.
Starting Saturday, April 6th 2019, the Colour cafè will be oper every week-end (Friday, Saturday and Sunday 12 AM - 3 PM ).
From Monday to Thursday it will be possible to visit the Botanical Centre nonstop from 9.30 AM to 6 PM, and enjoy the services of our Bakery.
2019 Grand Opening: Saturday, April 6th @ 12.00AM for Brunch (€ 18,00 adults; € 12,00 children till 9 years of age)
For information: ristorante@peoniecinesi.it - info@peoniecinesi.it - +39 0761 300490 + +39 349 0797185 / +39 348 7617155