Origins of Centro Botanico Moutan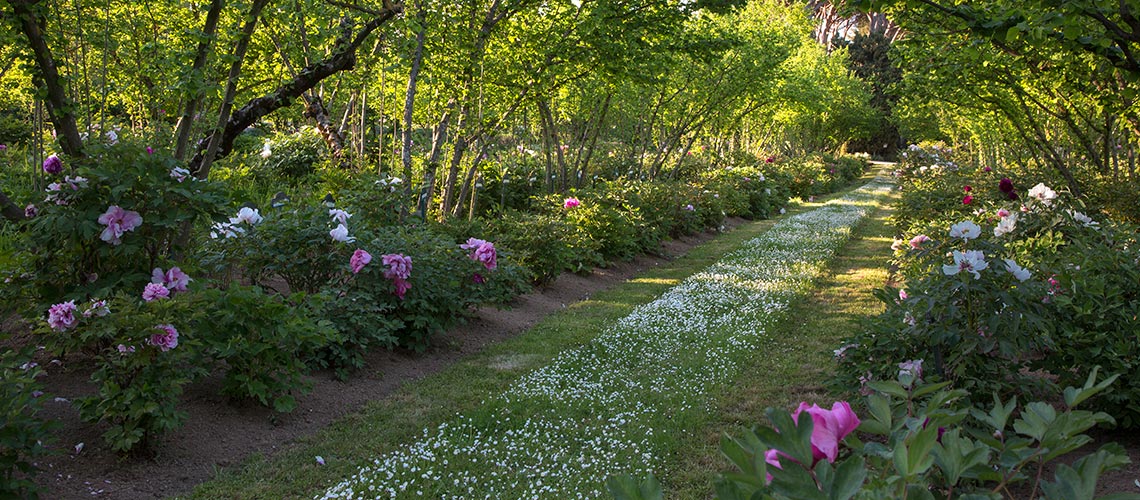 In the 1990s, Carlo Confidati, the Viterbo-born businessman and garden lover, first took interest in the fascinating world of peonies. His passion for gardening and the incredible history surrounding this rare flower prompted him to deepen his botanical knowledge.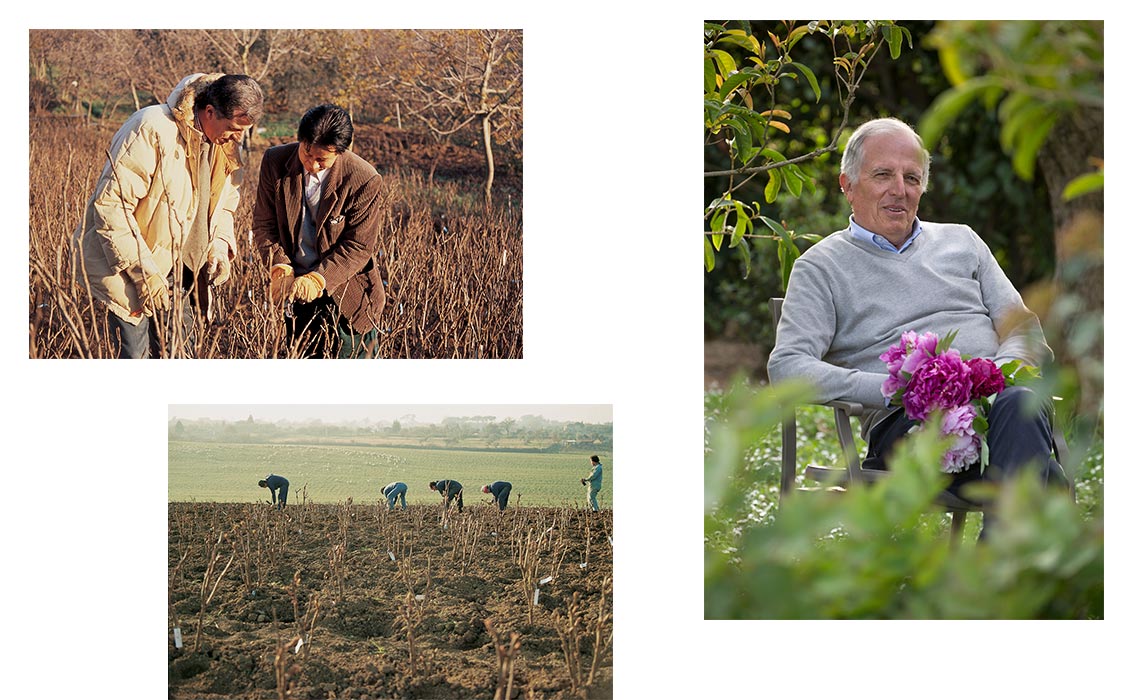 Painstaking research into their land of origin, through many of the provinces of China, enabled him over the years to discover countless varieties of tree and herbaceous peonies belonging to different species, each with their own very different characteristics.
Charmed by the beauty and rarity of these flowers, he imported some varieties to Italy and attempted an initial plantation on a hilly area at the foot of the Cimini mountains. The extraordinary spectacle of flowering deeply fascinated him and prompted him to create a place exclusively devoted to the study and cultivation of these plants, namely the Centro Botanico Moutan (from the Chinese term "Mu Dan", tree peony), a single-theme garden which today contains the rarest and largest collection of tree and herbaceous peonies in the world.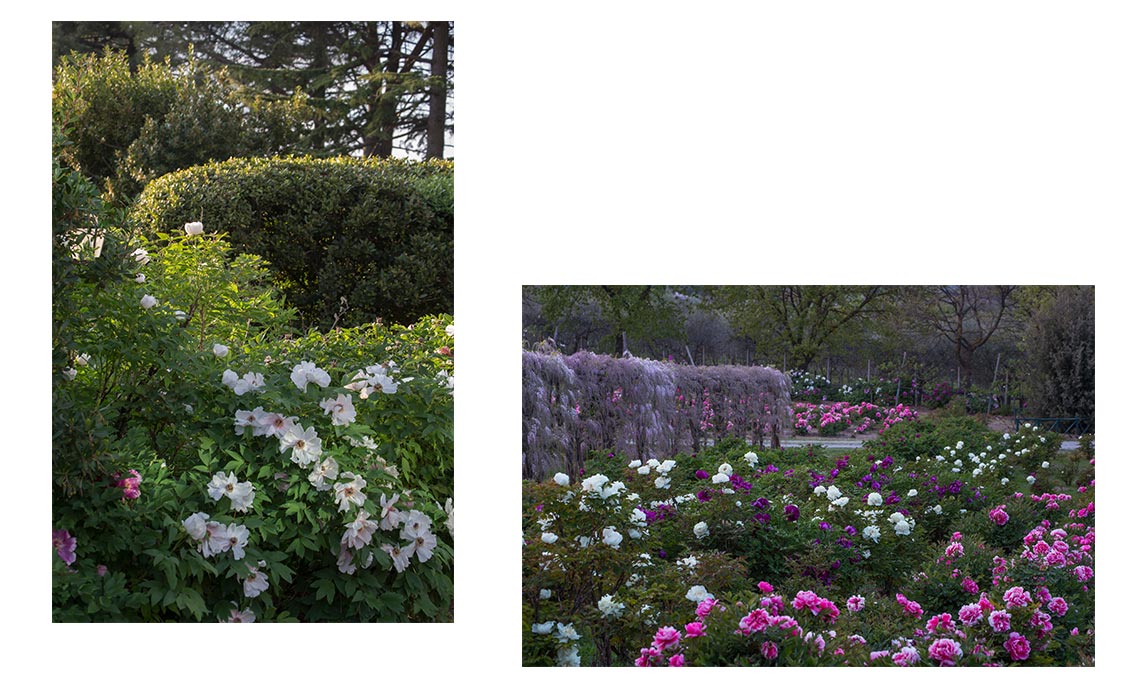 The tree peony is considered the national flower of China and its spread to our continent can be traced back to records from 1656, when a member of the Dutch East India Company described it as a plant with "flowers like roses, but without thorns and with blooms twice as big".
Before arriving to the West, news of their existence and beauty had spread only through the importation of porcelain, silk and Chinese objects on which they were depicted.
The mystery, allure and legends associated with these plants are also expressed in the beautiful names that classify each variety and which still evoke the feelings they inspired in the Chinese gardeners who used to grow them. To mention but a few: Blue Phoenix with spread wings, Moon over Mount Kun Lun, Coral throne, Prosperity...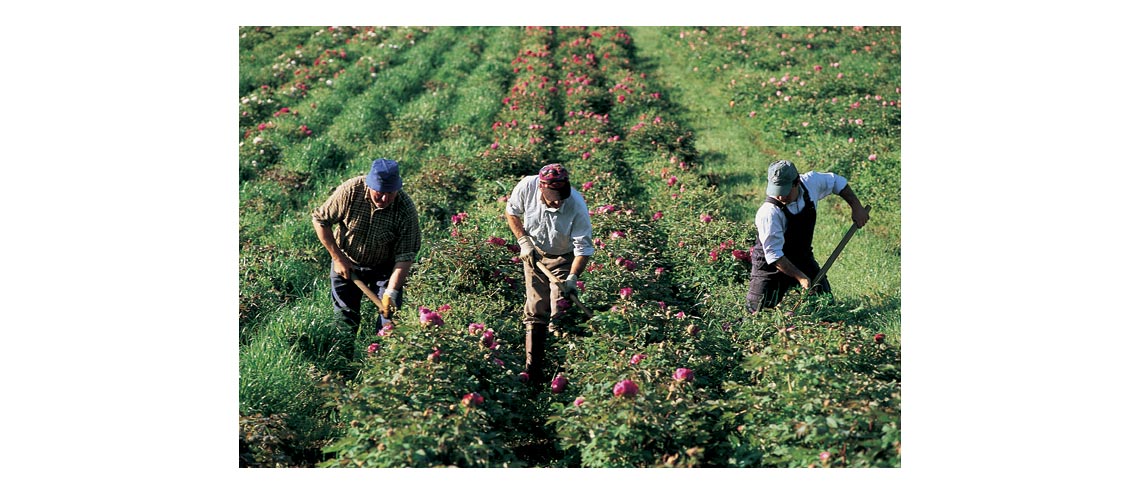 The Centre has been open to visitors since 2003 and offers striking garden areas where they can enjoy the colours and scents of nature. Inspired by the many colours of the peonies is the Colour cafè, an elegant yet informal "garden restaurant" with a warm yet sophisticated atmosphere.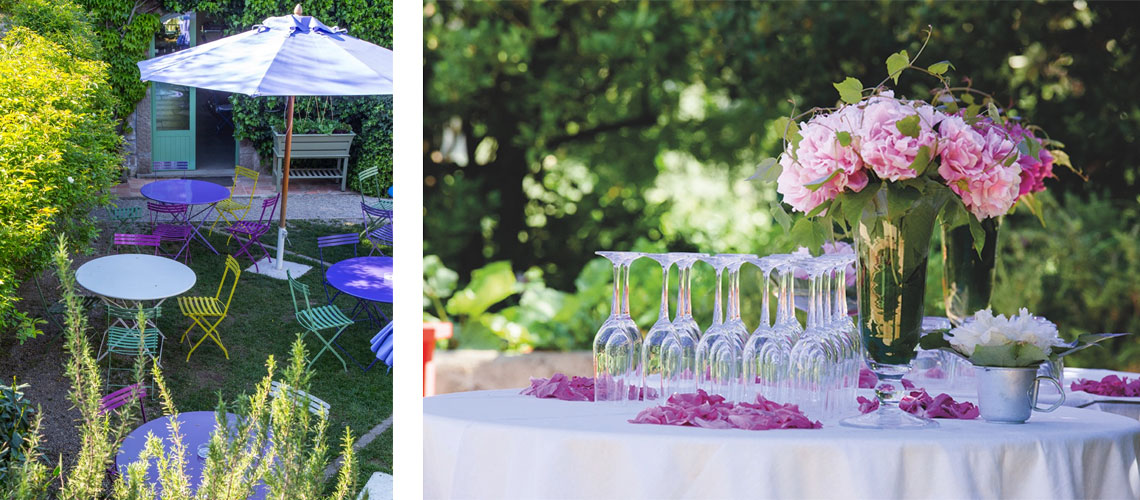 Every year, the Moutan Botanical Centre receives thousands of visitors, plant experts or just gardening fans who come to witness flowering time. The uniqueness and value of the specimens at the park, have made the Moutan Botanical Centre a reference point for leading landscape architects coming here from all over Europe to gain inspiration for their projects.